BUILD PEOPLE TO BUILD YOUR BUSINESS
About:
How to build a group of people into  a team?
People are more than their performances if you know how to coach them effectively. The way of coaching one person is not the same as coaching a group of people. In group, we deal with group dynamics, different needs and behaviours, more layers of systems and cultures that each individual belongs to.
Group and Team Coaching enables people to think together, learn together, and solve problems together in ways that can be much more effective, creative and productive than alone or with just a few talented persons. We coach them to unleash their potentials and turn a group into a team.
What is Group & Team Coaching (GTMC)? :
It is a 8-days extensive workshop, for both knowledge and competencies as a Group & Team Coach, including:
4 Days Training:
4-days training which covers Group and Team Skills and 14 experiences where everyone gets to coach a group for a specific purpose. This first 4 days will give you a thorough understanding and experience in working with groups.
4 Days Training:
4-days training and assessment which use the training knowledge of the first 4 days in order to assess a coach's skills in working with a group. We do this in front of everyone as we put the group on stage. A specific scenario is given to the group and the coach's job is to work with the group to achieve a specific outcome. This 45-minutes session then provides a psycho-drama context for the assessment of the benchmarked skills. During and afterwards, there is an in-depth debriefing to understand the processes and structures. Those who pass the benchmarks for competency receives the Certificate of a Licensed Group & Team Meta-Coach credentials--- GTMC!
BENEFIT :
How to effectively coach to different group's needs and objectives.
The basic psychology of group development and the skills for facilitating the various stages.
Building confidence in handling groups and group dynamics.
Identifying potential problems with groups and develop skills for handling them.
Leadership capacity required for high performing teams.
Facilitate self-actualizing teams.
Team consensus, decision-making, conflict resolution, action planning, and execution.
There are 3 Program Type Options:
A. 4 days, Pre-requisite: No.
B. 8 days certification, Pre-requisite: Certified ACMC.
C. 8 days non certification, Pre-requisite: No.
This C module participant will be the same science as program B but there is no exam assessment.
Facilitator: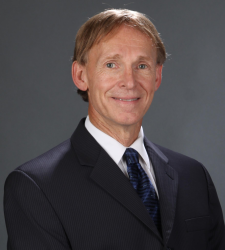 L. Michael Hall, Ph.D.
Co-founder of Neuro-Semantics (NS), modeler of excellence in human sciences. He is adeveloper, researcher, coach, trainer, and writer who was brilliant in Cognitive Science and has developed many of the concepts advanced in NLP and Neuro-Semantics (NS): Meta-States Model, Matrix Model, Axes of Change Model and others.  
Schedule:
Date: 15 - 22 November 2018 (8 Days)
Time: 09.00 am - 06.00 pm
Location: Hotel Santika Premiere Slipi Jakarta (map)
Jl. Aipda K. S. Tubun No.7, RT.2/RW.7, Slipi, Palmerah, Kota Jakarta Barat, Daerah Khusus Ibukota Jakarta 11410
Facilitation:
Manual
Certificate (Internasional Certification from Neuro-Semantics)
Breakfast
Lunch
Coffee Break (2x) 
Information and Registration:
  021-290 222 29
 0812 8724 3881
  This email address is being protected from spambots. You need JavaScript enabled to view it. 
Online Registration:
Register (Individual)  Register (Group)


Hubungi Via WhatsApp
Download Flyer:
Click HERE for downlod flyer Group & Team Meta-Coach (GTMC)